BACK TO INDEX 22" TULIP PREVIOUS PAGE NEXT PAGE

9. DAY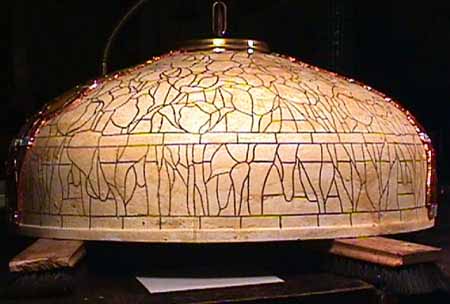 The mold in the afternoon of the day.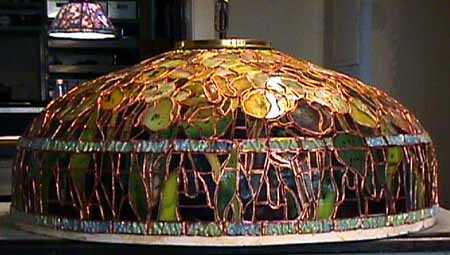 From the other side it looked as it was ready.....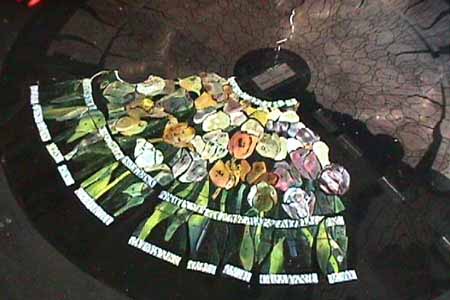 There has been one repeat left only on the glass table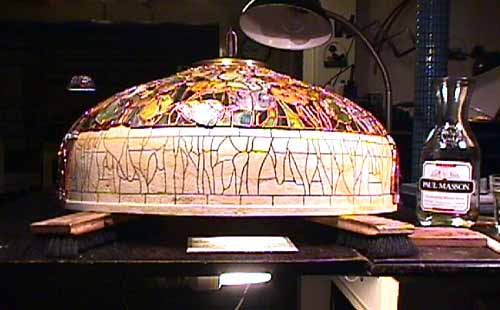 That was the mold tonight at 21:30
Gudrun wasn`t lazy, she promised that I could heat up my irons next morning.
Notice: the whine is from California, made in USA
I (it)switched on the light bulb under the small glass-cutting light table,
just to show how it works...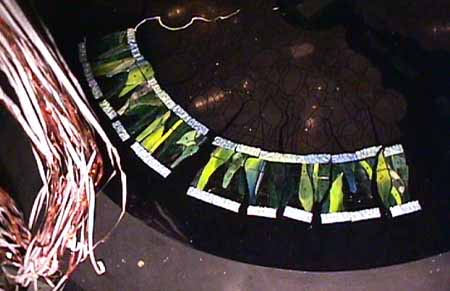 That`s the rest for tomorrow.
Left: the beeswaxed, handcut foil of GSE, this is the second lamp we use it.
All other lamps we did before, we foiled with Edco Copper Foil .
Therefore we had to heat up the glasspieces to ca. 60 -70° C with all the 40 Watt
light bulbs inside our Lighttable. Using the "traditional" kind of foil this is no longer necessary.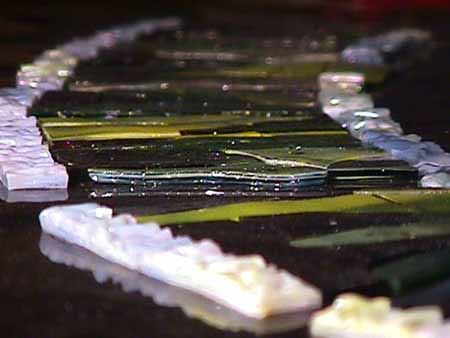 Snapshot of the rest of glass for tomorrow to foil.


BACK TO INDEX 22" TULIP PREVIOUS PAGE NEXT PAGE