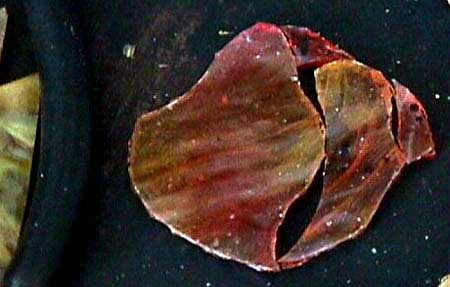 To complete this flower, I have to find a piece of glass, which meets the color.
Therefor I put the other three pieces on the lighttable.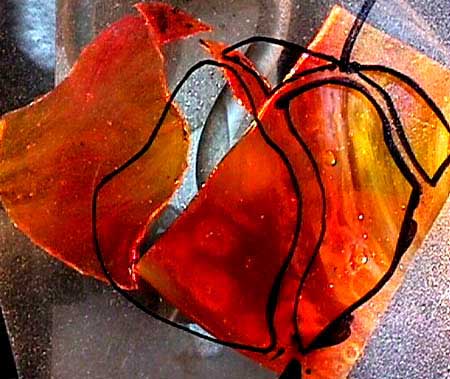 Here I selecte the missing piece with my windows-pattern, which makes it easy for me,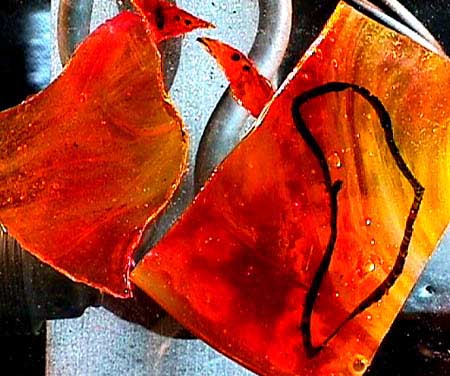 drawing it on the glass.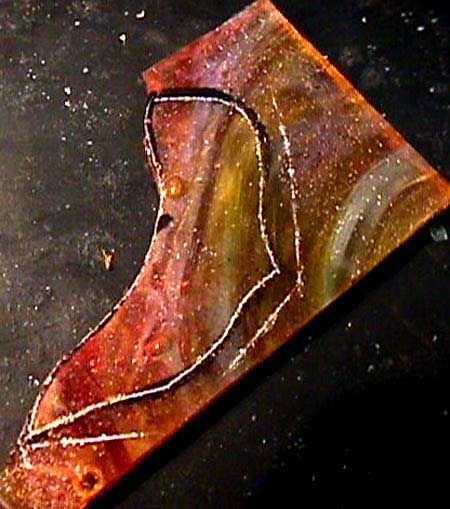 When finished cutting, first I grozzle the inner bend,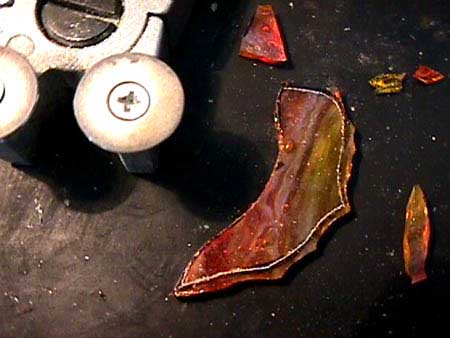 cut off the other side with my ZAG ZAG,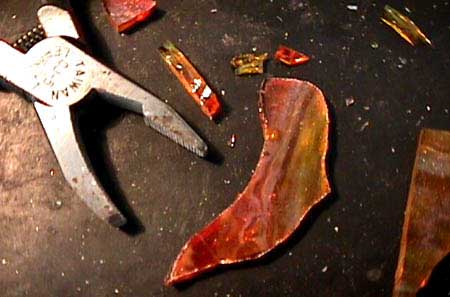 and grozzle off the rest: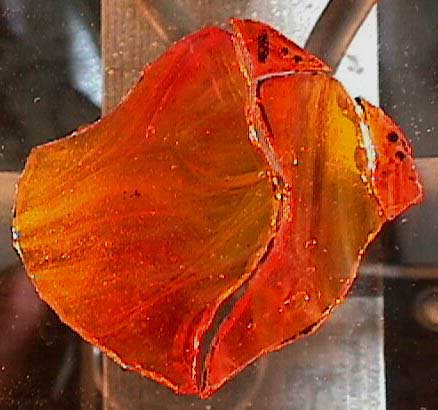 ready now for the light table.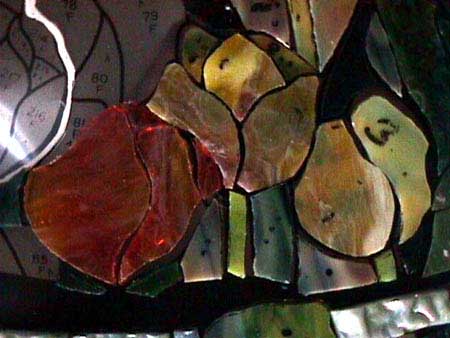 (reflected light)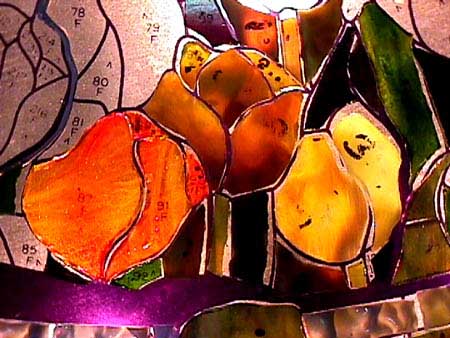 (transmitted light)
Working over light enables me SEEING what I`m doing.
WITHOUT LIGHT TABLE I WOULD BE LIKE A BLIND PAINTER.