BACK TO INDEX 22" TULIP PREVIOUS PAGE NEXT PAGE

6.DAY
There were some Tulips left to be cut and the upper Border has to be finished.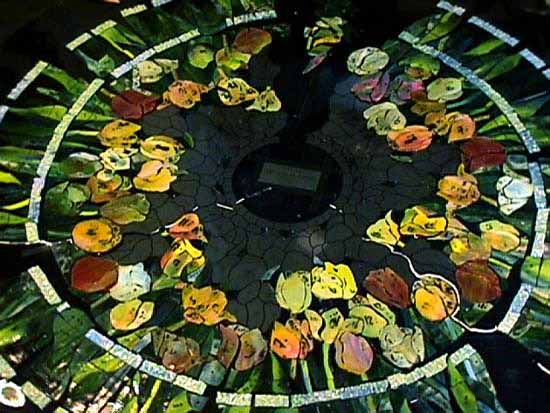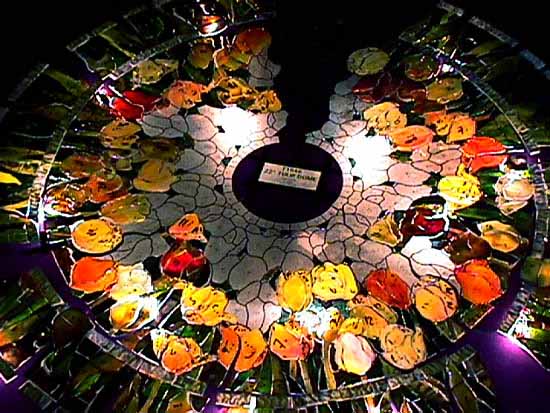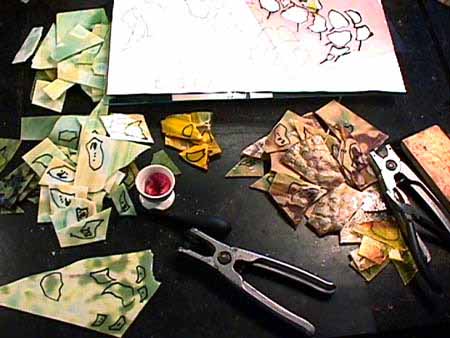 Shortly after my starting drawing the upper portion of blossoms, Gudrun
came down in the Studio and here is her workingplace 15 minutes later .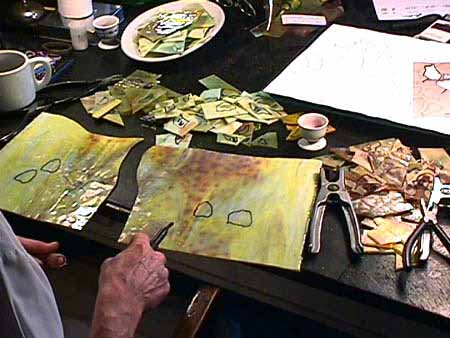 The "Separator" and his work: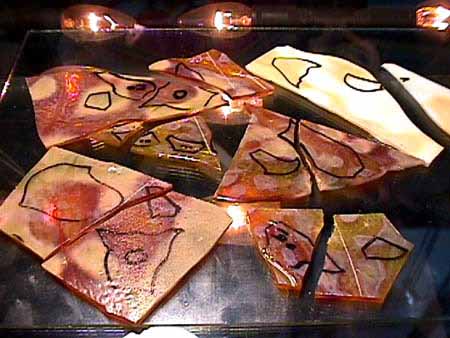 ...not everything works at Linn`s glass, so I had to draw some pieces one more time.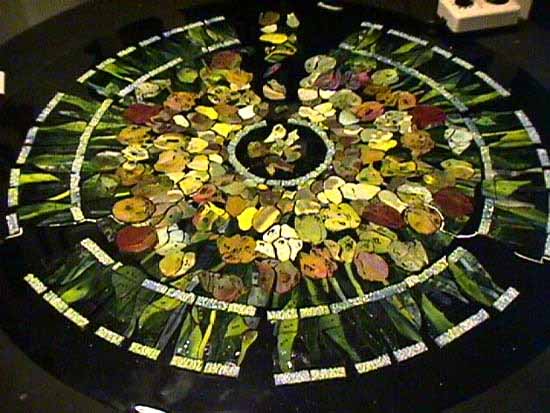 The lighttable at 21:00 (off)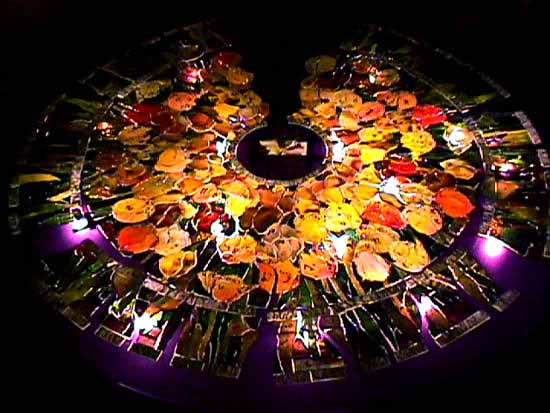 Lighttable 21:00 (on)
All pieces cut ready, and we could SEE for the first time , what our lamp looks like.
There were some orange blossoms which disturbed the picture,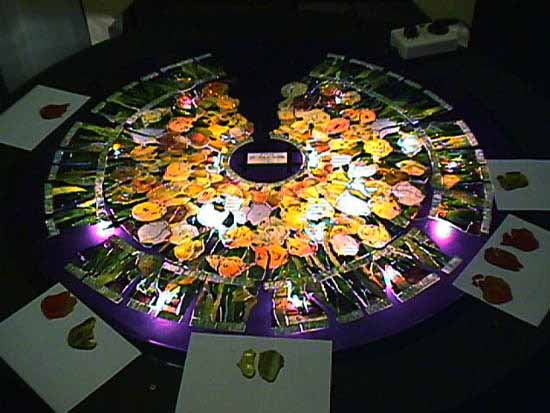 so we decided to put them away from the lighttable.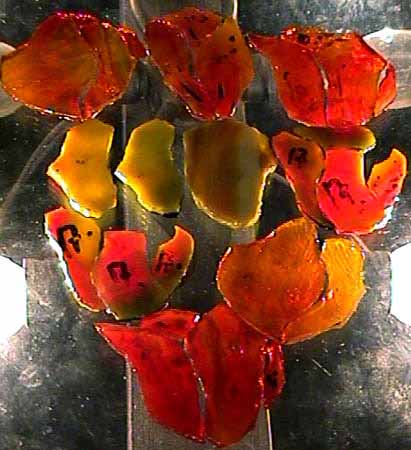 Probbably they may fit in another 22" Tulip one day .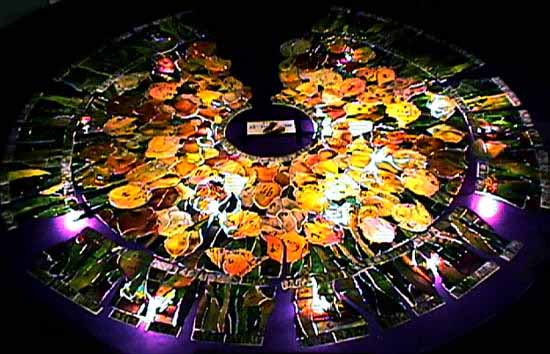 Light table at 22:30, we think the picture turned in harmony now. SEE DETAILS



BACK TO INDEX 22" TULIP PREVIOUS PAGE NEXT PAGE